BIG SCREEN. GIANT POTENTIAL

A bigger screen, powerful processing power and Windows 10 means you're carrying all the potential of a laptop - right in the palm of your hand..The Trimble TSC7 Controller is a wirelessly connected, rugged handheld controller for GNSS or total station operations.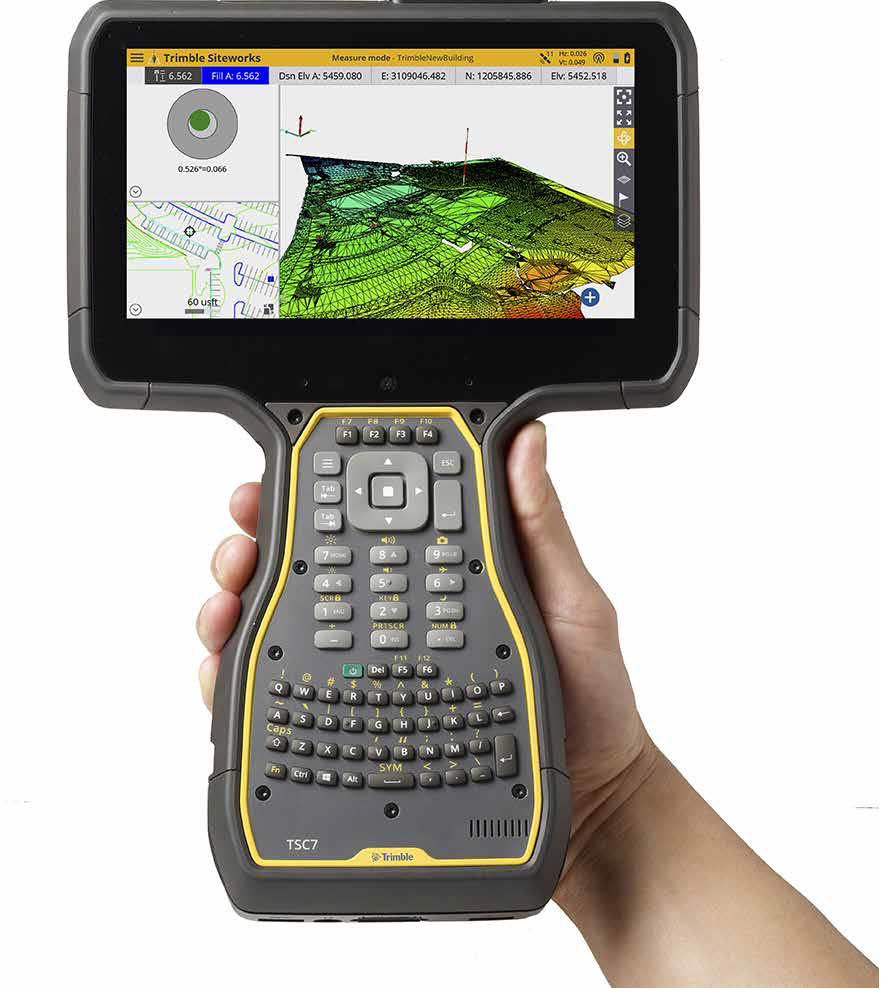 Features
Built for the Construction Site
It gives construction surveyors, grade checkers, and site engineers total control over their on-site tasks. Designed for construction site operations
Powerful
With its Windows 10 operating system, the TSC7 can run third-party applications as well as Trimble Siteworks Software.
Connected
The TSC7 wirelessly syncs with the office to receive GNSS corrections via the Internet.
A construction surveyor or grade checker can receive the design model, create new measurements and then send the measurement and stakeout results back to the office for review.
Rugged
The Trimble TSC7 is water and dust resistant to withstand the toughest weather and jobsite conditions.
Military-spec, rugged design, engineering and performance
Designed for operation in all light conditions
Operates in temperatures ranging from -30 °C to +60 °C (-22 °F to 140 °F)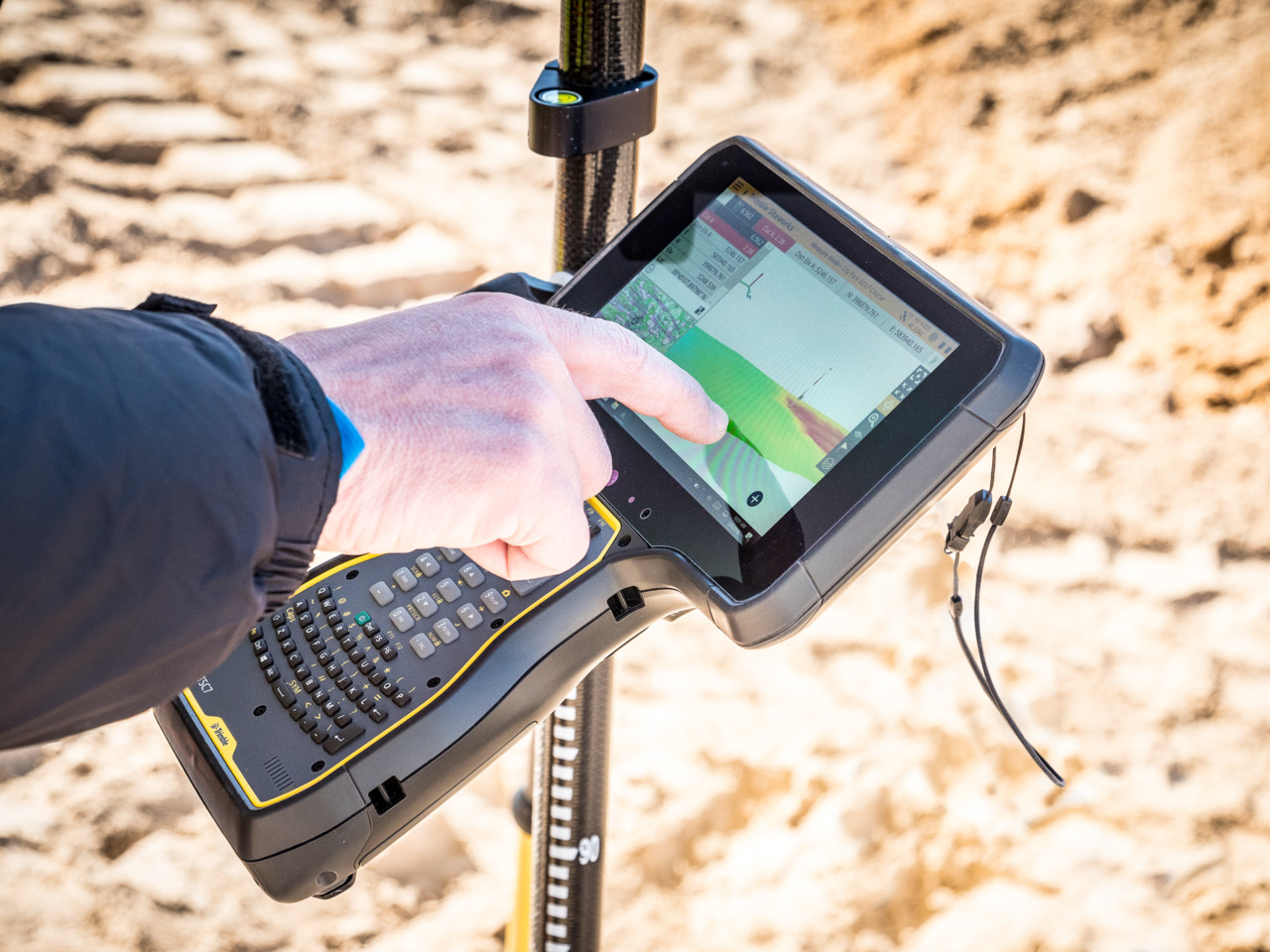 Technical Information
Optimized for Trimble Siteworks Software
Large 7-inch multi-touch screen for finger or stylus
Sunlight readable display
Secure Windows® 10 Pro operating system
Intel Pentium processor with 8 GB RAM and 64 GB internal memory
Comprehensive connectivity options
Front and rear-facing cameras
Backlit keypad with customizable button commands
Hot-swappable batteries with LED indicators

Applications
Whether you're using a total station or GNSS, the TSC7 controller gives you total control over on-site tasks. It is especially useful for:
Construction surveyors
Grade checkers verifying grade and checking as-builts with a GNSS rover
Utility locators