The LOADRITE C-Series C-2850conveyor belt weighing system for mobile applications is specifically designed to ensure accurate weighing for mobile crushers, screeners and stackers. C-Series 2850 is not based on traditional conveyor belt scales - it has been designed especially for the mobile environment, with unique features like a rugged printer, direct delivery of reports to your email using cellular modems, weighing with chain idlers and tailor-made reporting, C-Series is unlike any other system on the market.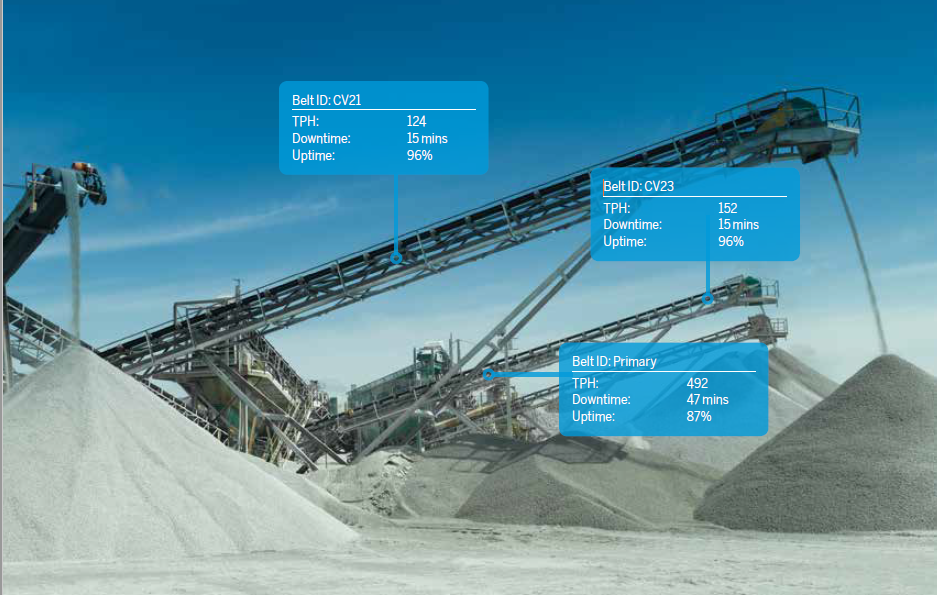 Mobile screening and crushing
LOADRITE belt scales allow you to manage your mobile crushing plants like never before. The C2850 for mobile equipment is quick to retrofit, simple to calibrate and easy to maintain.
Combined with easy-to-read printer performance and emailed reports, or informative web-based reporting, this option will ensure you know what your equipment is really doing. By ensuring your mobile plants are giving you the tonnage you expect, you'll get more profitable crushing.
Powerful reporting
Easy-to-read reports give you operational knowledge previously only available to automated plants with expensive reporting packages - though even those systems require belt scales to accurately work. Select from a range of pre-formatted reports based on your workflow. Simple tables and graphs show operations performance and plant availability. InsightHQ reports are a fraction of the cost of similar PLC or SCADA based reporting systems.